Preparation time

10 mins

Cooking time

25 mins

Difficulty

Serves

4 people
1 large

3 clove

1 tbsp

1 can

2 tbsp

3 cup

1/2 tsp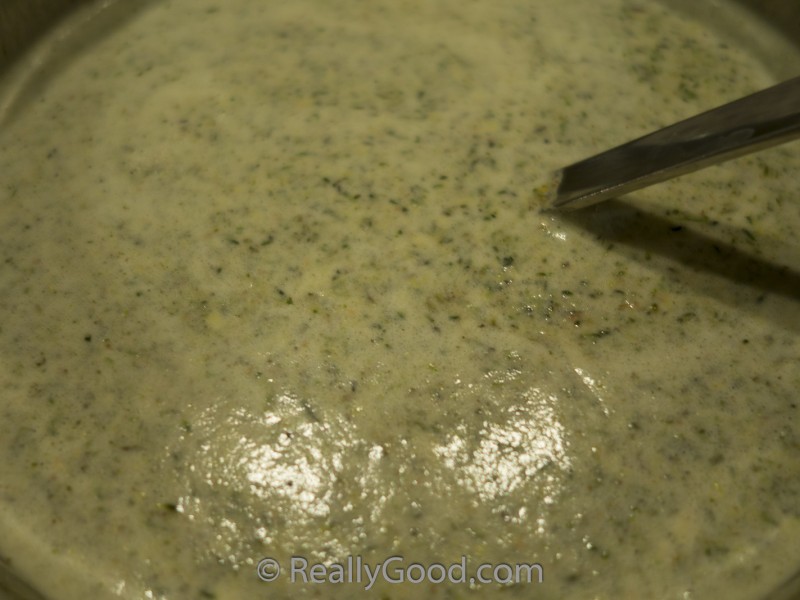 This cream of broccoli soup is very creamy and decadent. It's also dairy free and vegan.
This is a full bodied broccoli soup that tastes like there must be some heavy cream and butter in there. There actually aren't any dairy products. This is also easy to make. I used brocolettes when I took these pictures. The more common type of broccoli works just as well.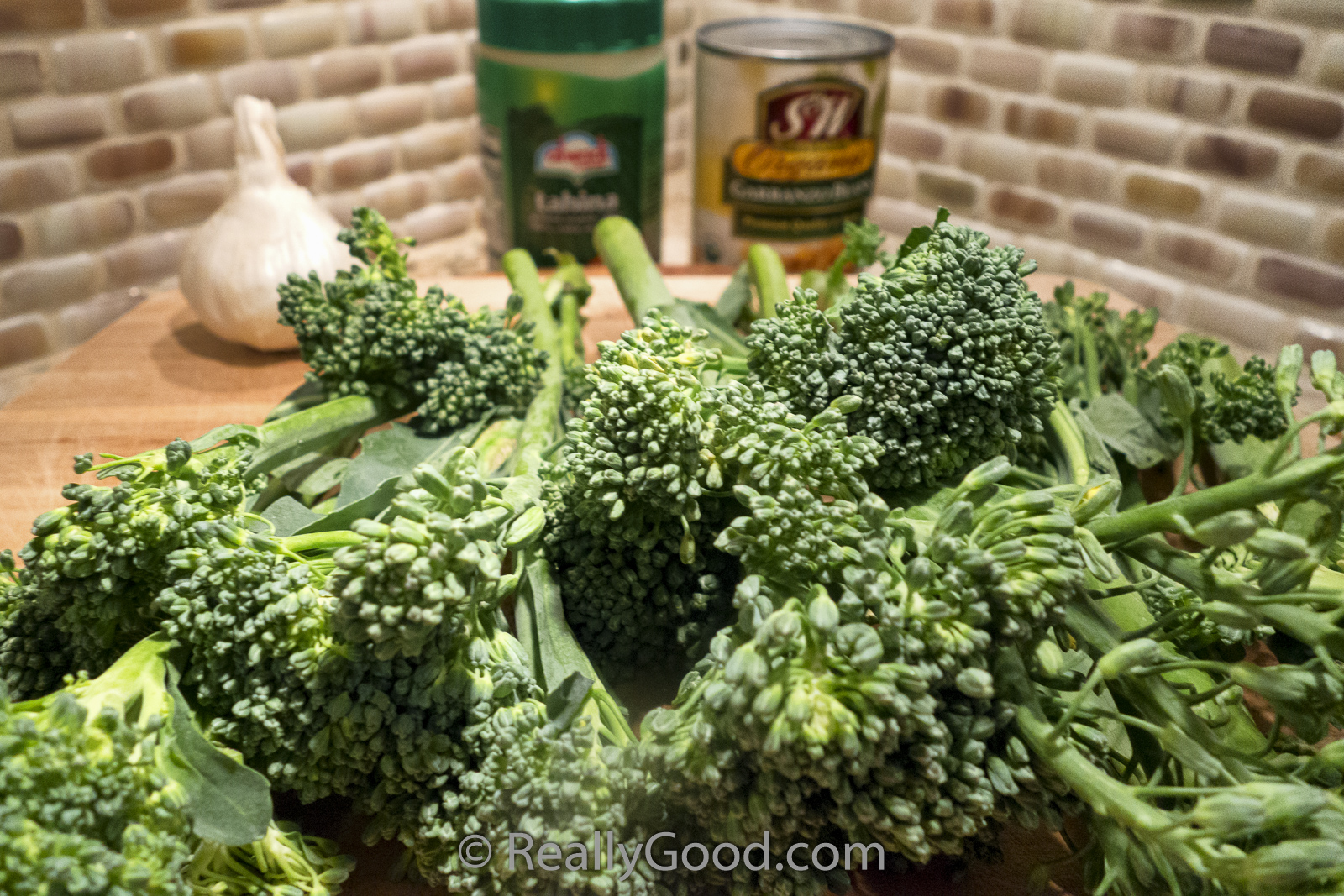 The trick to the creamy texture of this broccoli soup is to blend it in with garbanzo beans (chickpeas) and tahini. You can use the same garbanzo bean tahini soup base to make a lot of different creamy vegan soups and sauces. It's basically a creamy hummus soup base using 1 can of organic garbanzo beans (chickpeas), 2 tablespoons of tahini, and 3 cups of organic unsalted vegetable broth.
This soup base is easy to make and really versatile.The same creamy soup base works with really well with crimini mushrooms or potatoes. You can also easily use it to make a dairy free creamy clam chowder 😉
I've always got a bag of dried organic garbanzo beans in my pantry. When I'm feeling organized and am planning ahead I'll make a large batch of cooked beans ahead of time and freeze some for future use. That's the best option for this recipe, but I'm not always that organized or have time to make ingredients ahead of time like that. Often when I'm cooking I'm usually hungry and want to cook as quickly as possible. Most often I just use a can of organic garbanzo beans.
Equipment you need
Large bowl
Rimmed baking sheet
Tongs
Sauce pan
Heat resistant spoon
Measuring spoons
Measuring cup
Blender
Ladle for serving soup
Preheat oven to 425 f (218.33 c).

Toss broccoli and garlic in olive oil, salt, and pepper. Transfer to rimmed baking sheet and roast for 20 minutes. Roast for 20 minutes.

Add garbanzo beans (chickpeas), tahini, roasted broccoli, garlic, and vegetable stock to blender. Process for about 1 minute.

Pour blended soup back into pan and stir over low heat for about 5 minutes.

Serve hot topped with something chopped and fresh, like green onions (scallions).