Preparation time

5 mins

Cooking time

10 mins

Difficulty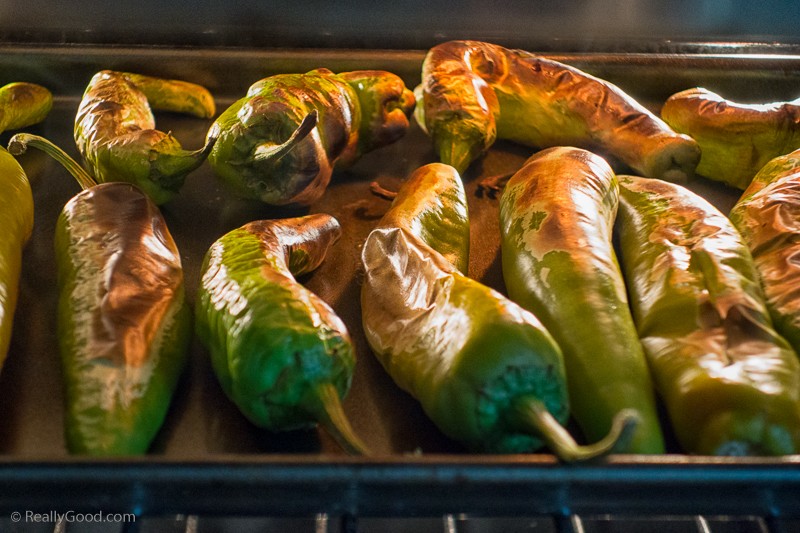 Roasting chiles softens their flesh and brings out a subtle smokey flavors.
Using a broiler is an easy method for roasting chiles. You can also use the open flame of a grill or a torch.
After roasting transfer the hot chilies into a heat resistant bowl and cover to "sweat" for about 10 minutes. Allowing them to rest steaming in a covered bowl makes their skin easier to peel off.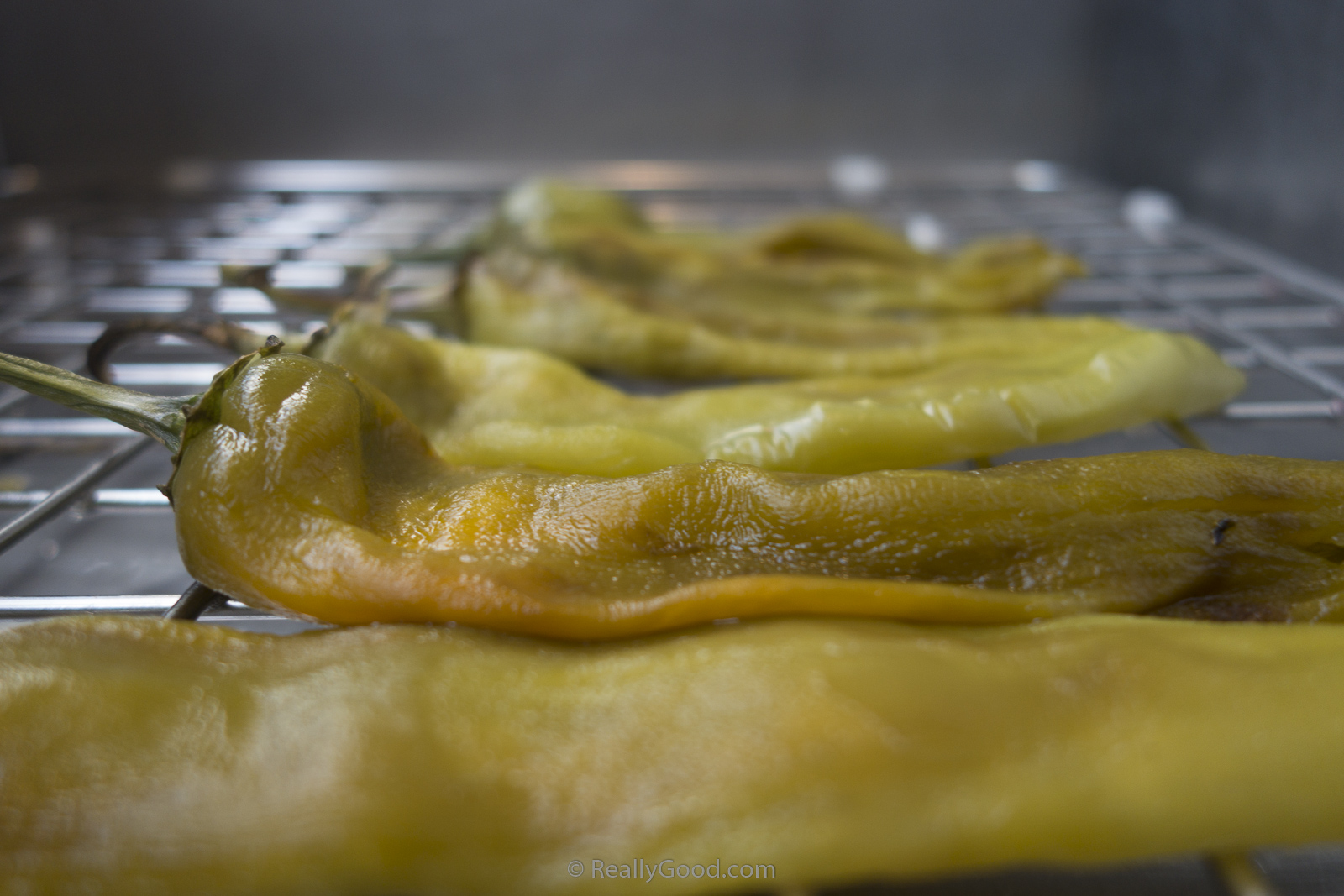 You can roast just about any kind of fleshy chile or pepper.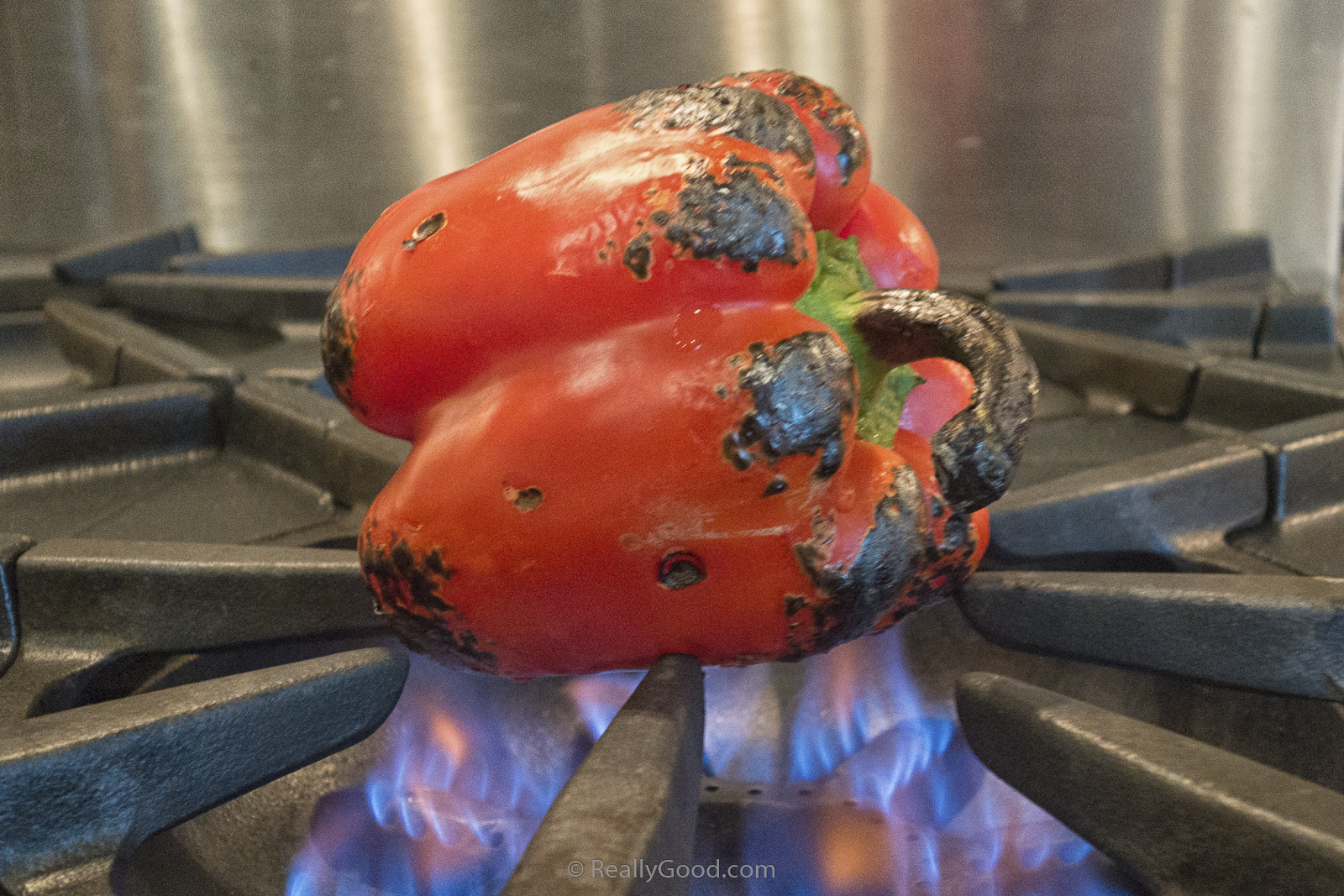 For best results choose a mild fleshy type of chile such as a Pablano. Keep in mind that every once in a while a hot chile will show up in a batch of mild chiles. New Mexico chilies such as Hatch are my favorite to roast. Anaheim peppers are another good mild variety of New Mexico chiles. The name "Anaheim" derives from when farmer Emilio Ortega brought the seeds from New Mexico to the Anaheim, California in 1894.
Hatch chile refers to varieties which are grown in the Hatch Valley, New Mexico. The soil and growing conditions in the Hatch Valley are unique and contribute to the flavor of chile grown there.
Hatch chilies are seasonal and are available in August and September. The local markets here in Southern California classify them as either hot and mild. Keep in mind the level of heat you are looking for when selecting which chiles you want to roast.
While their always at their best when roasted fresh and used immediately roasted mild Hatch chiles are easy to freeze for use throughout the year. After roasting I let them cool and put 5 whole chilies into quart freezer bags. They are just as easy to skin and clean after defrosting and are useful in a variety of recipes.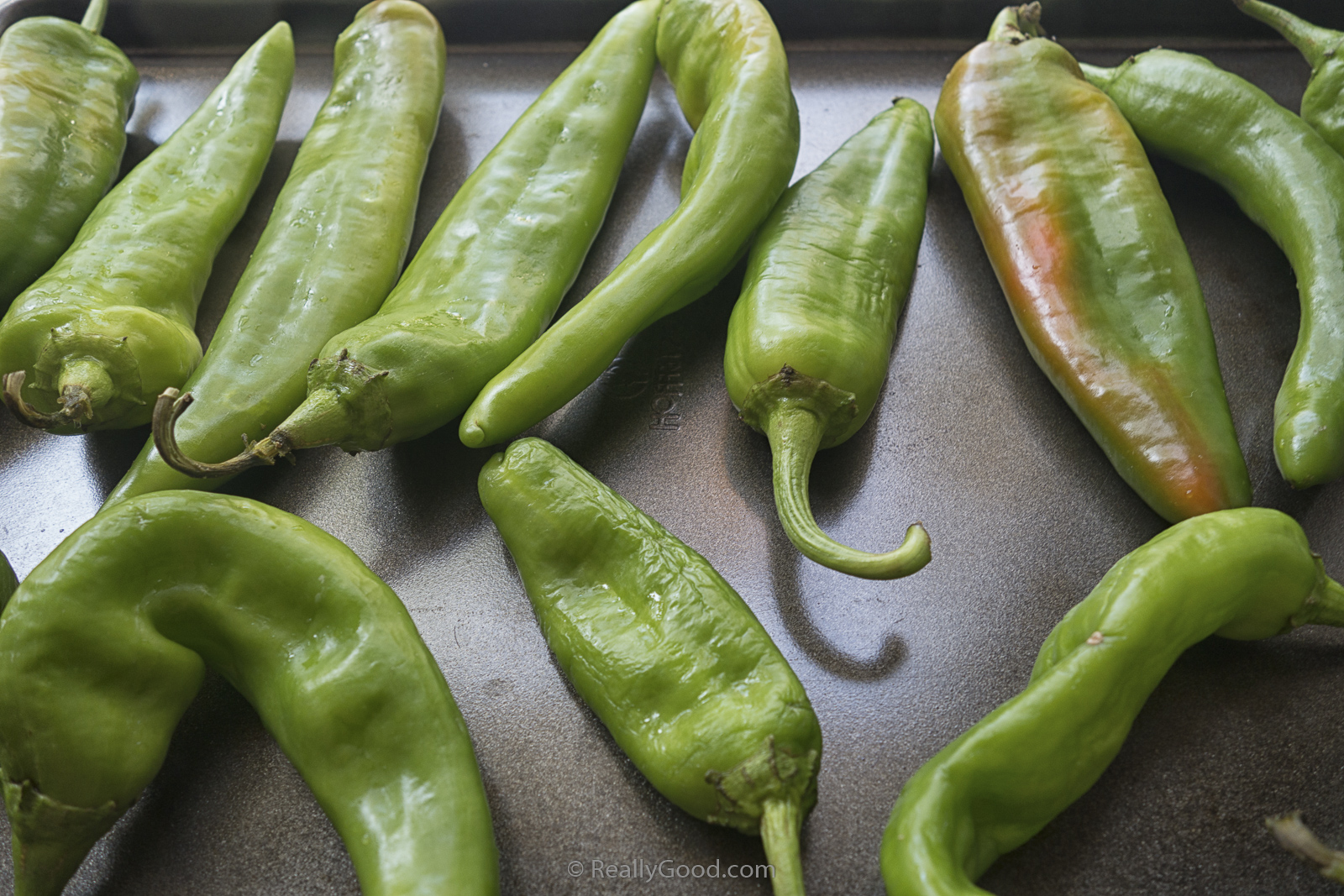 Equipment you need:
Tongs
Cookie sheet
Broiler
Bowl with lid or plastic wrap to cover
Gloves if you are cleaning spicy chilies
Preheat broiler.

Arrange chilies on a cookie sheet leaving a little space between them and place under broiler.

Cook for 4 to 5 minutes until skin is charred and blistered. and flip and roast for another 4 to 5 minutes.

Put chilies into bowl and cover for 10 minutes to allow them to "sweat". This makes it easier to peel off their skin. If you're freezing the chilies you can skip this step. Just let the chiles cool and put them into freezer bags.

After 10 minutes resting in a covered bowl clean the chilies by removing skin, stems, and seeds.