Preparation time

30 mins

Cooking time

1830 mins

Difficulty

Serves

8 people
Meal course

Posted by

Posted on

January 22, 2016
5 LB

2 tbsp

1/4 cup

1 cup

1 cup

1 large

10 clove

1 cup

1/4 cup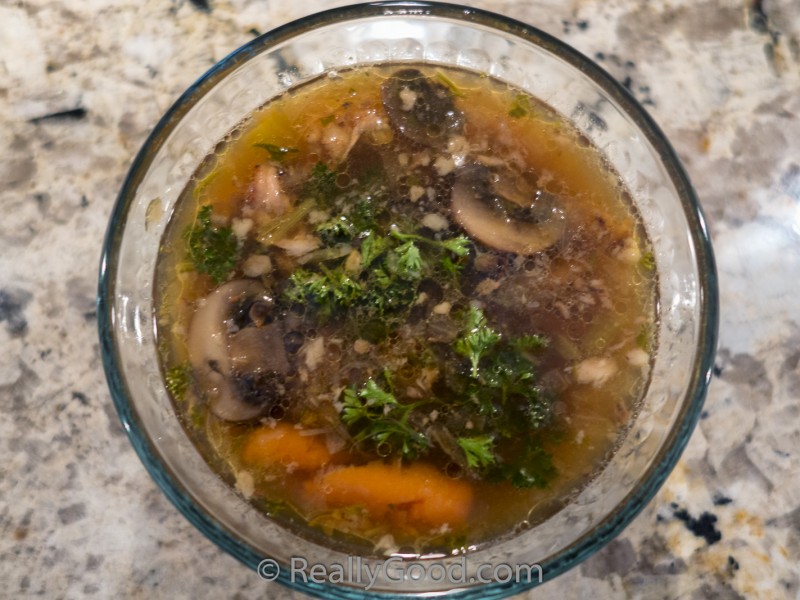 This beef bone broth simmers in a slowcooker for 30 hours. You have the option of making a hearty stew at the same time.
Beef bone broth is one of those over hyped "superfoods" that are showing up everywhere lately.
Claims made about beef bone broth go from making your skin look better to healing aching joints and even healing leaky gut syndrome. It's touted by nutrition "experts" as One of the Most Healing Diet Staples. Some famous athletes like Kobe Bryant swear by it. "I've been doing the bone broth for a while now," Bryant said. "It's great – energy, inflammation. It's great.".
While it's not the superfood some claim it to be, it's not snake oil either.
As with most things in life moderation is the key here.  There are some reports of adverse effects for people that get too much vitamin d because they consume a lot of this broth every day.
Putting potential health benefits and concerns aside I just happen to love its flavor, texture, and versatility as an ingredient in other recipes. I also enjoy the ritual of roasting the bones and the way the simmering broth makes the house smell. This recipe also freezes well so I often make two batches at a time.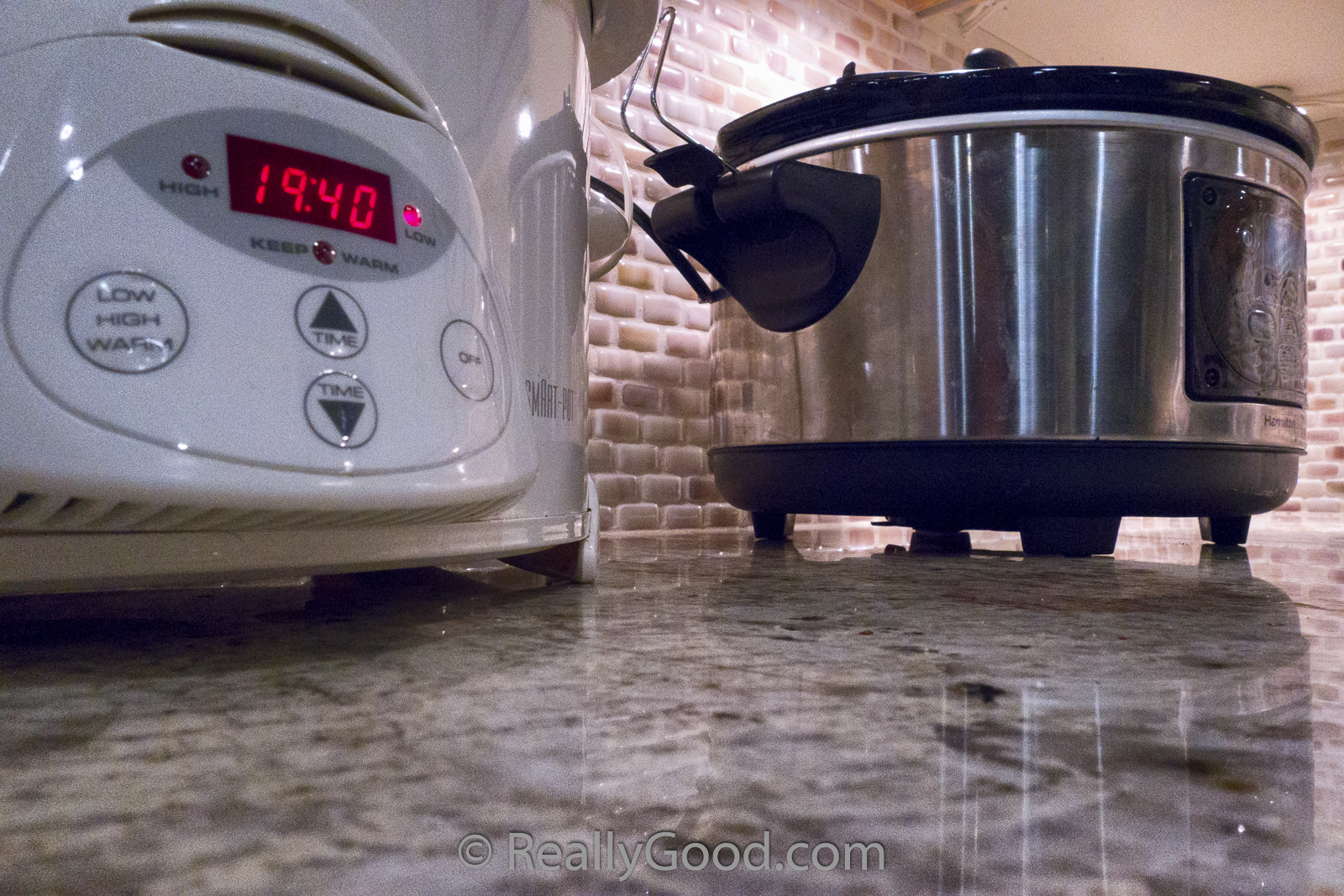 A couple of specifics about the types of bones I use for this recipe. Pasture raised grass fed beef bones which are readily available online. My first choice are knuckle marrow bones from the leg joint. They are bony without much meat and gelatin-rich.
If you're going to eat a couple of bowls of this as stew then ox tail is another favorite for it's flavor and bony, gelatin-rich meat. It needs to be cooked low and slow so add it at the same time as the knuckle marrow bones. Soup bones like meaty neck or t-bones are also good to use for the stew option. Add them after the knuckle marrow bones have already been cooking for 27 hours so you don't overcook their meat.
A note about the tomato paste. I only use the concentrated type that sold in a tube. It has a better flavor than tomato paste that is sold in a can.
I usually opt to eat a couple of bowls of stew from this recipe before straining so I use a couple of bones with meat on them. 4 lbs of knuckles and 1 lb of oxtail or other soup bones. If you're not eating this as stew then you can use 5 lbs of knuckles.
This is a great weekend dish. Put the bones in the slowcooker around lunch time on Saturday. That way your home will smell fantastic all weekend and you have a delicious beef stew ready for Sunday dinner. After you're done eating the stew strain out the remaining solids and refrigerate the liquid. Chilling it makes removing the remaining fat fast and easy because it solidifies on top of the liquid.
After straining out the solids divide into quart zip lock freezer bags and freeze for use in other recipes. This makes an excellent base to add body to another soup or sauce. It can also be used instead of water to make a flavorful quinoa.
I tried to figure out nutritional information for this recipe but couldn't figure out where to get reliable data. USDA doesn't have anything about bones and I don't fully trust the crowd sourced nutritional data that's out there. Sorry.
Equipment you need:
Slowcooker – 6 quart
Knife
Cutting board
Tongs – heat resistant
Broiler
Rimmed baking sheet
Spatula – heat resistant
Colander
Heat resistant bowl
Preheat broiler. Lightly rub the bones with tomato paste and place on rimmed baking sheet. Please note: the bones in this photo were chosen to cook two 6 quart batches that include a lot of meaty stew with only a couple of quarts of broth. If I was only cooking making broth I'd use 5 lbs (2.268 kilograms) of those big round looking bones.

Broil bones for about 15 minutes or until golden brown. Turn bones over with tongs and broil for 10 to 15 minutes until the other side is also golden brown.

Let bones cool for about 15 minutes.

Transfer cooled bones into the slow cooker. Reserve meaty bones to container and put in refrigerator to add later.

Add cold filtered water to slowcooker until bones are barely submerged.

Put rimmed baking sheets on cooktop.

Add 1/2 cup vinegar and 1/4 cup filtered water.

Turn cooktop burners on low and lightly scrape baking sheet with spatula to dissolve brown bits.

Add liquid from rimmed baking sheet into slowcooker.

Turn on slow cooker set temperature to low, cover, and cook for 27 hours.

Chop onions, celery, and carrots. Peel garlic cloves. Add these ingredients to slowcooker. If you decide to make stew add the meaty bones that you browned and refrigerated yesterday. Cook on low for another 2 hours.

Slice mushrooms and chop parsley. Set aside a small portion of parsley to use as a garnish. Add to slowcooker and cook on low for 1 more hour.

Use tongs remove bones. If you're straining it then removing the large bones makes it easier since any small bones will be caught in the strainer.

If you're taking the beef stew option use ladle to transfer to bowls and then use a spoon to locate any small bones before serving. Salt to taste before serving. Garnish with fresh chopped parsley to add a fresh note.

To use as broth chill in refrigerator. Fat will solidify on top of the liquids where it can easily be removed.